Palos Verdes' Premier Service Club

Service Before Self
We meet Fridays at 12:15 PM
Palos Verdes Golf Club
3301 Via Campesina
Palos Verdes Estates, CA 90274
United States


What is the Palos Verdes Peninsula Rotary? We are one of 34,000 Rotary Clubs consisting of business and professional leaders throughout the world, who are dedicated to the motto "Service Above Self."
Rotary's international areas of focus are Peace & Conflict Resolution, Disease Prevention and Treatment, Water & Sanitation, Maternal & Child Health, Basic Education and Literacy and Economic & Community Development. Among the service programs our club supports is the Myanmar (Burma) Orphanages Water Project, making a difference in the health and lives of children in that country. Our club meets at the Palos Verdes Golf & Country Club most Fridays at noon. In honor of each week's speaker we donate enough money to purchase polio vaccine for 50 children in Afghanistan, Pakistan and Nigeria.
At the local level, our club provides need-based scholarships for graduating seniors on the Palos Verdes Peninsula and in the College Bound Program of the Boys & Girls Club of San Pedro Harbor. We also provide assistance to other community organizations, and are engaged in such hands-on volunteer work as the regular clean-up of litter on Crenshaw Blvd. between Silver Spur Road and Palos Verdes Drive North. The club raises money through sponsorship of the Peninsula Educator of the Year Dinner, and as a co-beneficiary with the Palos Verdes Art Center of the annual Concours d'Elegance classic car exhibition at Trump National Golf Course.
Recently our club launched an Interact Club at Chadwick High School, which will work to promote community and international service both in this area and at Chadwick's Songdo, South Korea, campus. We are eagerly anticipating the creation of a sister Rotary Club in Songdo, which will become our partner in international service, cultural exchanges and visits.
Rotary membership is by invitation. We invite you to learn why PVP Rotary is the most trusted name in community service.
Suzy Zimmerman, President
Palos Verdes Peninsula Rotary Club
David Rowe, President
Palos Verdes Peninsula Rotary Foundation
Posted by Gregory O'Brien
on Feb 05, 2013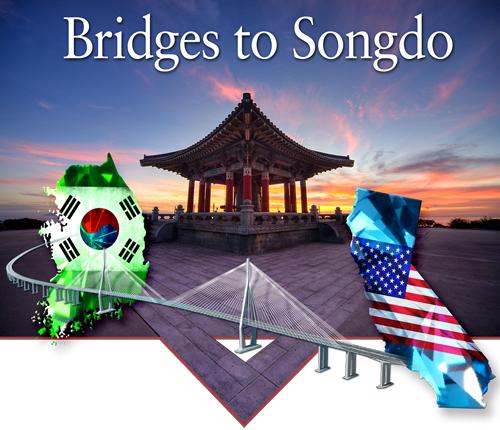 This year our club has emphasized international themes, including tribute luncheons to the Asian and Middle Eastern business and professional communities when we heard current Rotary Ambassadorial Scholar Jeannie D'Agostino describe her experiences with Rotary in Lebanon, and Michelle Park Steel tell of growing up in Korea and Japan.

Among our guests have been J.T. Warring, founder of the Myanmar Orphanages Water Systems Project, for which our club contributed $2,500. Current project chair Reiko Sakata joined us weeks later at our Asian luncheon. Both are members of L.A. 5.
This year we also launched our multifaceted Bridges to Songdo Project, of which the chartering of Chadwick Interact was the first formalized step. Our global outlook has inspired Chadwick's Interactors, who are planning a service project in Korea in March.